Site Worker
A site worker's responsibility is to prepare a plot of land for construction. There are a variety of jobs that make up site work. Whether you're involved in equipment operation, surveying, drainage, or vegetation clearing, you'll be part of a team that's building something great.
Average Salary
$31,800

Salary

$15.00

Hourly
POTENTIAL Additional Compensation
$5,000/yr Overtime and Bonuses
Specialties
Equipment Operator
Surveyor
Landscapor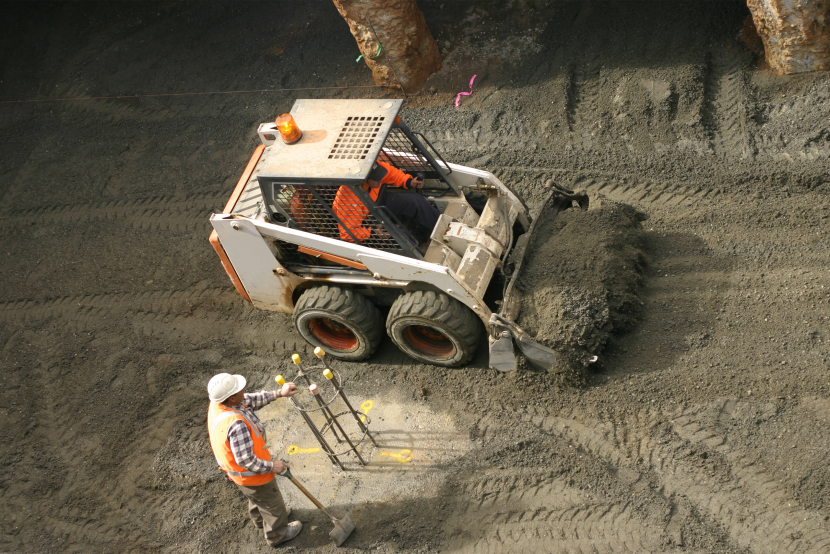 What You'll Need
You can find opportunities for education that emphasize classroom instruction or hands-on learning, depending on which suits your needs:
Technical/Trade/Vocational School: Prepares you for a specific career. Some place more emphasis on hands-on learning vs. classroom instruction.
Community College: Generally, offers a broader education, with the possibility of working toward earning a bachelor's degree.
Registered Apprenticeship Program: Start earning a competitive wage right away as you gain knowledge from on-the-job experience and related training.
Potential Benefits
*Benefits depend on the specific job and may vary.
Paid Time Off
401(k)
Health Insurance
Dental Insurance
Life Insurance
Vision Insurance
Disability Insurance
Stock Options
Paid Sick Time
Cell Phone Reimbursement