Office
Outside of more hands-on work, there are a variety of office-based positions that keep construction moving on the job site. Careers such as Administration, Accounting, Customer Service, Human Resources and more are just as necessary in the construction field as any other.
Average Salary
$35,000-$100,000+

Salary

$15.00+

Hourly
Specialties
Drafting/Design
Administration/Dispatch
Accountant
Purchasing Specialist
Customer Service
Human Resources
IT
Scheduler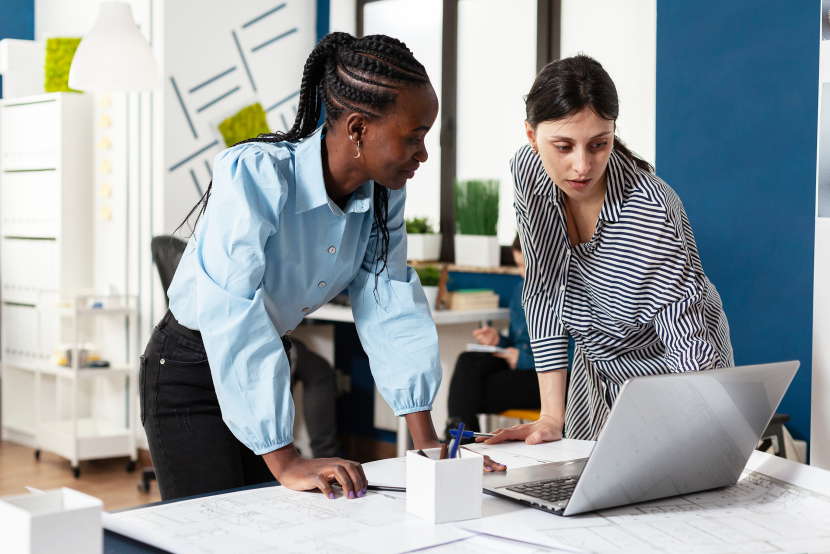 What You'll Need
The education and other qualifications you'll need for office work will vary depending on the position you are applying for:
A High School Diploma: Having a high school diploma and basic computer skills may be enough to qualify you for an entry-level administrative position.
An Associate's Degree: Pursuing a certificate or associate's degree in business administration, data entry, or a related field may help you qualify for a wider variety of positions. This also opens up the possibility of working toward earning a bachelor's degree.
A Bachelor's Degree: Certain fields, like accounting, may require a bachelor's degree
Potential Benefits
*Benefits depend on the specific job and may vary.
Paid Time Off
401(k)
Health Insurance
Dental Insurance
Vision Insurance
Disability Insurance
Parental Leave
Flexible Schedule
Work From Home